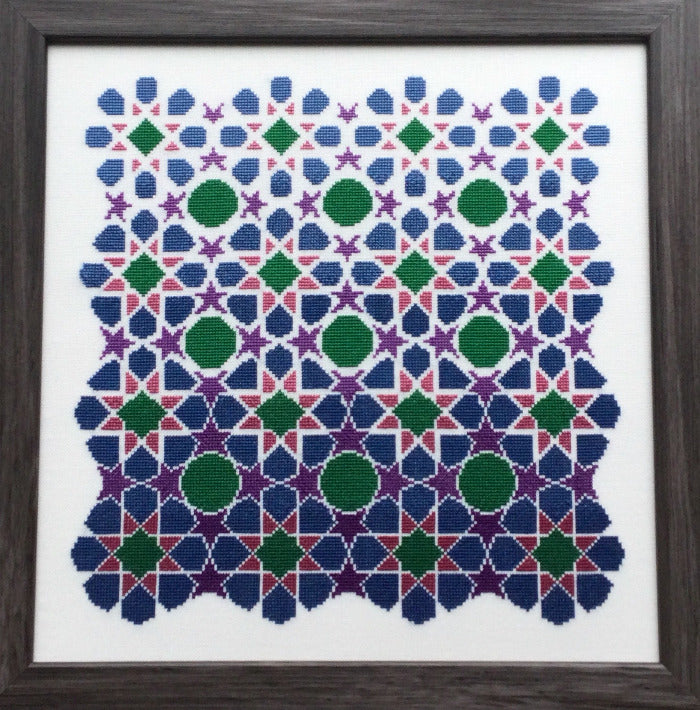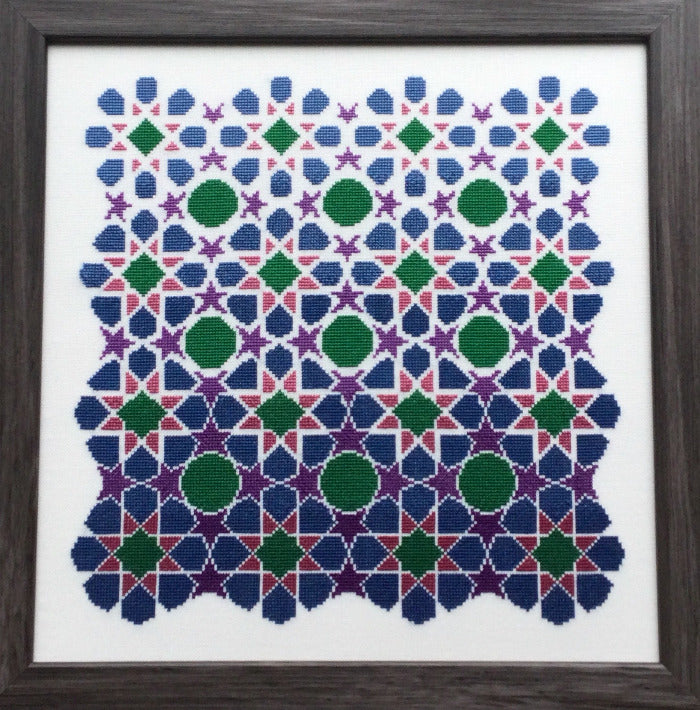 Evolution - Cross Stitch Pattern
Sale price
$10.00
Regular price
$0.00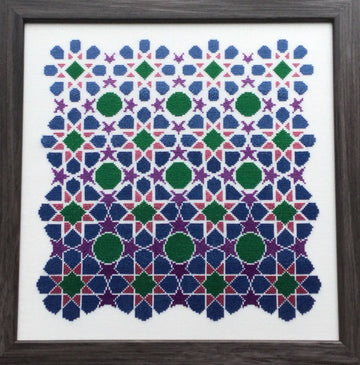 Evolution - Cross Stitch Pattern
Sale price
$10.00
Regular price
$0.00
Product description
Create A Kit
Shipping & Returns
From the designer: This design was inspired by an 8-fold pattern, a fairly common motif found in Islamic design. There is so much interesting geometry in the patterns found in Islamic design and I love exploring how those patterns can translate to needle and thread. I liked the idea of playing with a gradation of color and then added in the changing shapes as well. While this can be stitched using the colors I have chosen, it is easily adaptable to any color palette.  The basic principle is that you would need four colors and three shades of each color.  Using blends (the lightest with the medium and then the medium with the darkest) that gives you a total of 5 shades. 

Recommended fabric: 32 Jobelan in Antique White
Recommended floss: DMC: 803 (3 skeins), 312 (3 skeins), 322 (2 skeins), 550, 552, 553, 3803, 3687, 3688, 3818, 909 (2 skeins), 910
Stitch Count: 181W x 183H

We ship all packages with tracking via USPS or UPS. Shipping cost is calculated by weight. For more information on shipping, check out our shipping policies page.
Due to copyright issues, we cannot accept returns for cross stitch patterns. If we mistakenly sent you the wrong pattern, please contact us within 3 days of receipt and we will send you a return slip and correct your order.
For other items, please contact us within 3 days of receipt to initiate a return. Get more information on our return policy page.