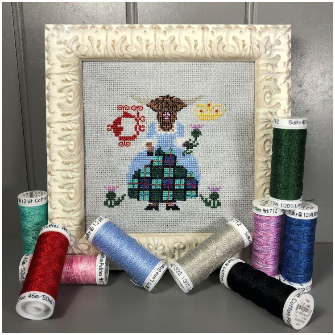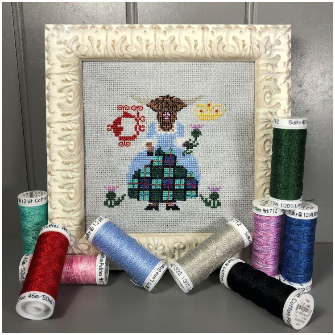 Thistle the Heilan Coo (The Moo The Merrier) - Bendy Stitchy Designs - Cross Stitch Pattern
Sale price
$8.00
Regular price
$0.00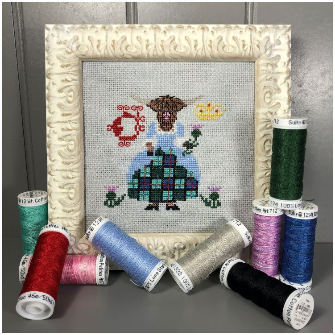 Thistle the Heilan Coo (The Moo The Merrier) - Bendy Stitchy Designs - Cross Stitch Pattern
Sale price
$8.00
Regular price
$0.00
Product description
Create A Kit
Shipping & Returns
About a year ago, a few young designers came up with a wild idea: what if a WHOLE LOT of designers made a new design around one theme. What if a lot of us used the same Sulky thread pack? We young designers took it to our larger designer group and "The Moo the Merrier" was born. Thistle is my contribution to the herd. She's wearing the traditional Scottish Flower Tartan and she uses all 12 colors in the Sulky thread pack.
Recommended Fabric: Color & Cotton Aida 18ct - Tombstone

Recommended Floss: The Moo The Merrier thread pack from Sulky / DMC Alts - B5200, 310, 319, 321, 604, 648, 809, 959, 3822, 433/3779*, & 554/209*
* Can be used as a blend or either/or.
Stitch Count: 60W x 60H
We ship all packages with tracking via USPS or UPS. Shipping cost is calculated by weight. For more information on shipping, check out our shipping policies page.
Due to copyright issues, we cannot accept returns for cross stitch patterns. If we mistakenly sent you the wrong pattern, please contact us within 3 days of receipt and we will send you a return slip and correct your order.
For other items, please contact us within 3 days of receipt to initiate a return. Get more information on our return policy page.