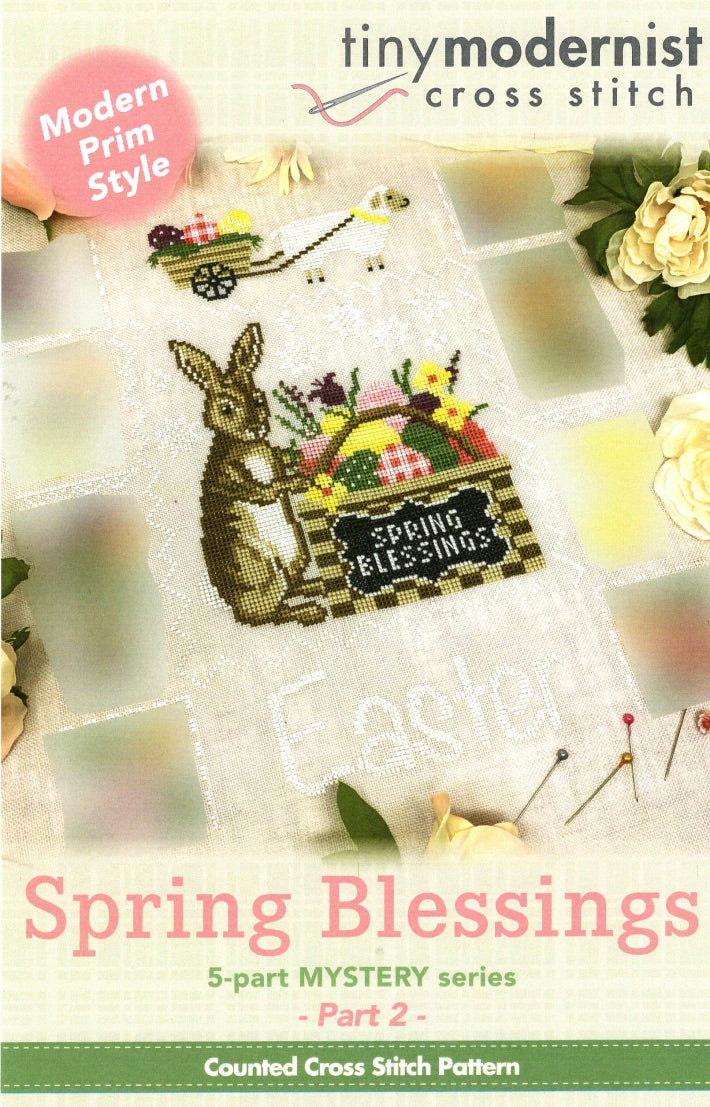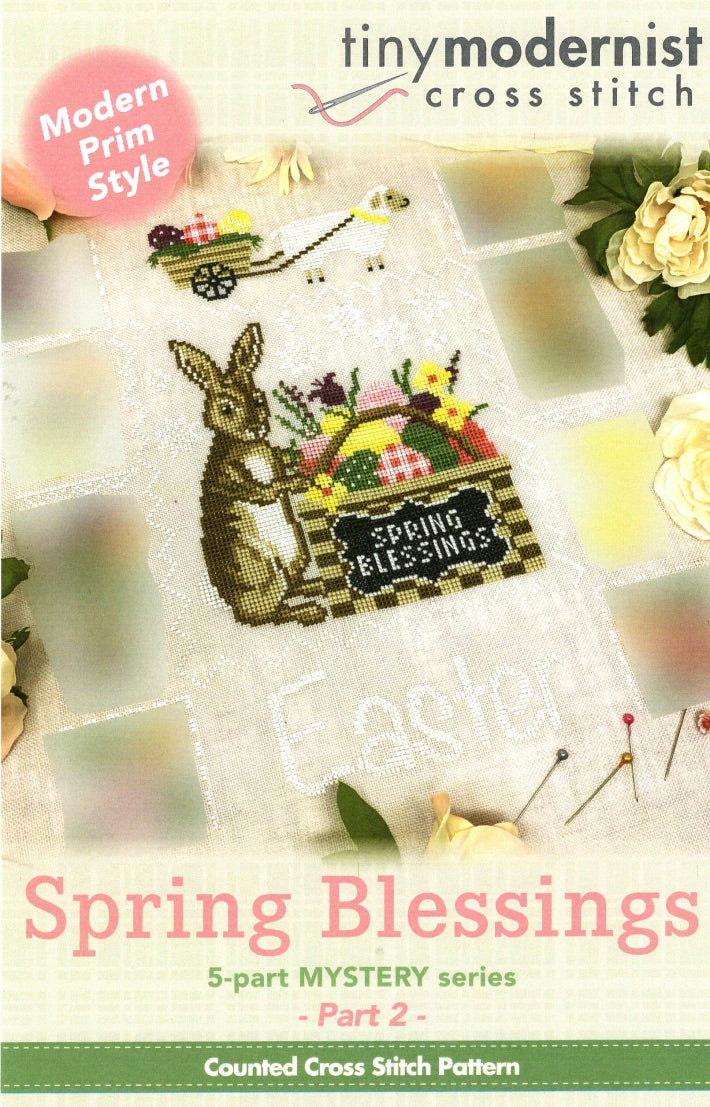 Spring Blessings #2 - Tiny Modernist - Cross Stitch Pattern
Sale price
$3.00
Regular price
$0.00
Product description
Create A Kit
Shipping & Returns
This listing is for a physical, printed pattern.
This 4-Part Series features fresh spring designs, including a bunny, large egg basket, chicks, sheep, flowers, and chalkboard Spring greetings.
Recommended Fabric: Wichelt Linen 28ct - China Pearl **
Recommended Floss: DMC - Blanc, 744, 3825, 721, 3716, 3833, 3836, 368, 613, 612, 611, & 413 ***
Stitch Count - Full: 150W x 150H

** Please make sure to cut your fabric at least 3" larger than the design on each side, 6" in total to each side (so for the full design, use a fabric piece that is at least 17" x 17" for 14-ct or 16" x 16" for 16-ct).
*** You may also choose to use a few (or all) of the specialty Weeks Dye Works (WDW) and Classic Colorworks (CCT) floss instead of DMC:
1. CCT-072 Sunshine Girl instead of DMC744 (1x 5yds skeins)
2. CCT-043 Tangerine instead of DMC3825 (1x 5yds skeins)
3. CCT-024 Pink Posey instead of DMC3716 (1x 5yds skeins)
4. CCT-026 Ripe Melon instead of DMC3833 (1x 5yds skeins)
5. WDW 2311 Cyclamen instead of DMC3836 (1x 5yds skeins)
6. WDW 2171 Emerald instead of DMC368 (2x 5yds skeins)
Release Schedule:
Part 1: January 1st, 2021
Part 2: February 1st, 2021
Part 3: February 22nd, 2021
Part 4: March 15th, 2021
We ship all packages with tracking via USPS or UPS. Shipping cost is calculated by weight. For more information on shipping, check out our shipping policies page.
Due to copyright issues, we cannot accept returns for cross stitch patterns. If we mistakenly sent you the wrong pattern, please contact us within 3 days of receipt and we will send you a return slip and correct your order.
For other items, please contact us within 3 days of receipt to initiate a return. Get more information on our return policy page.