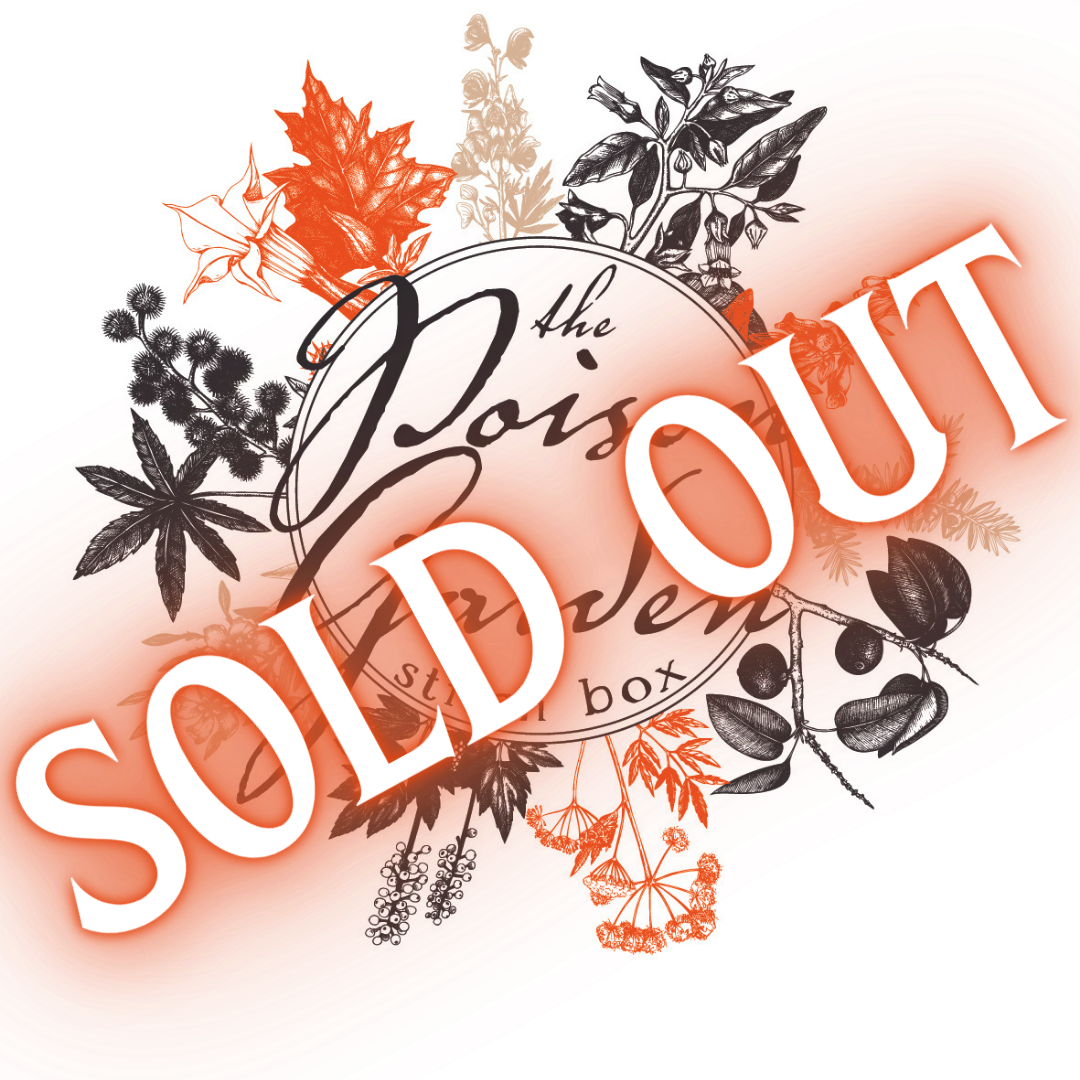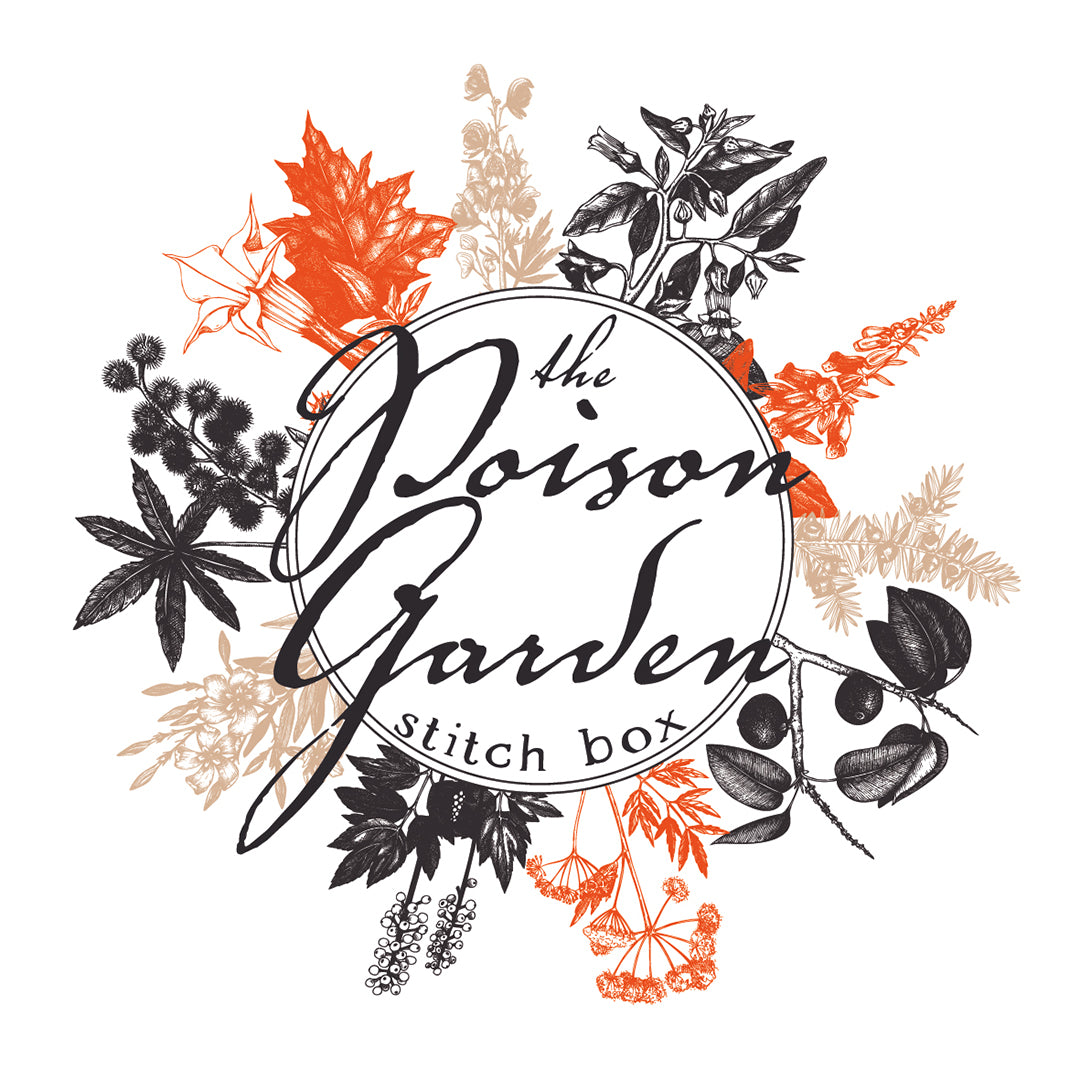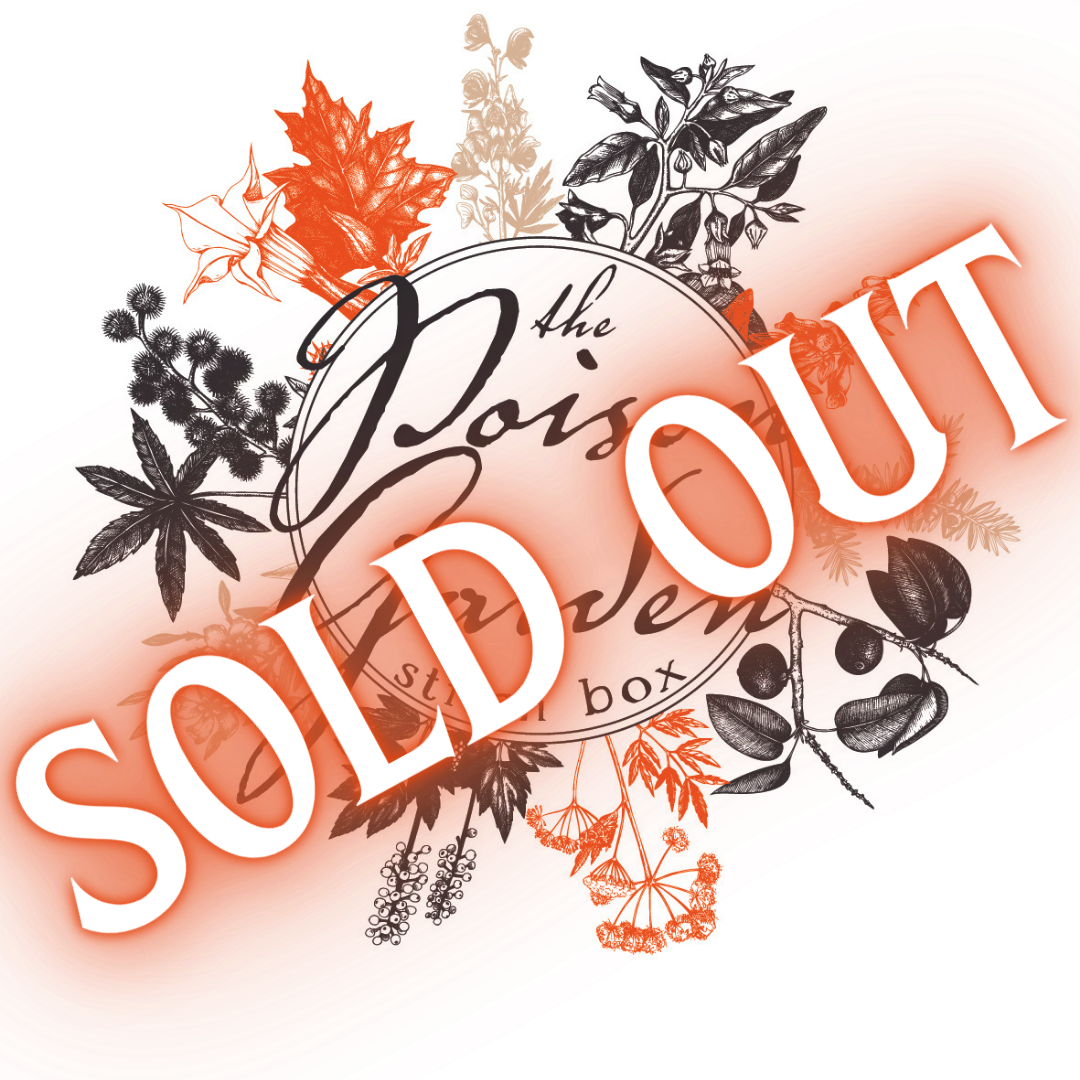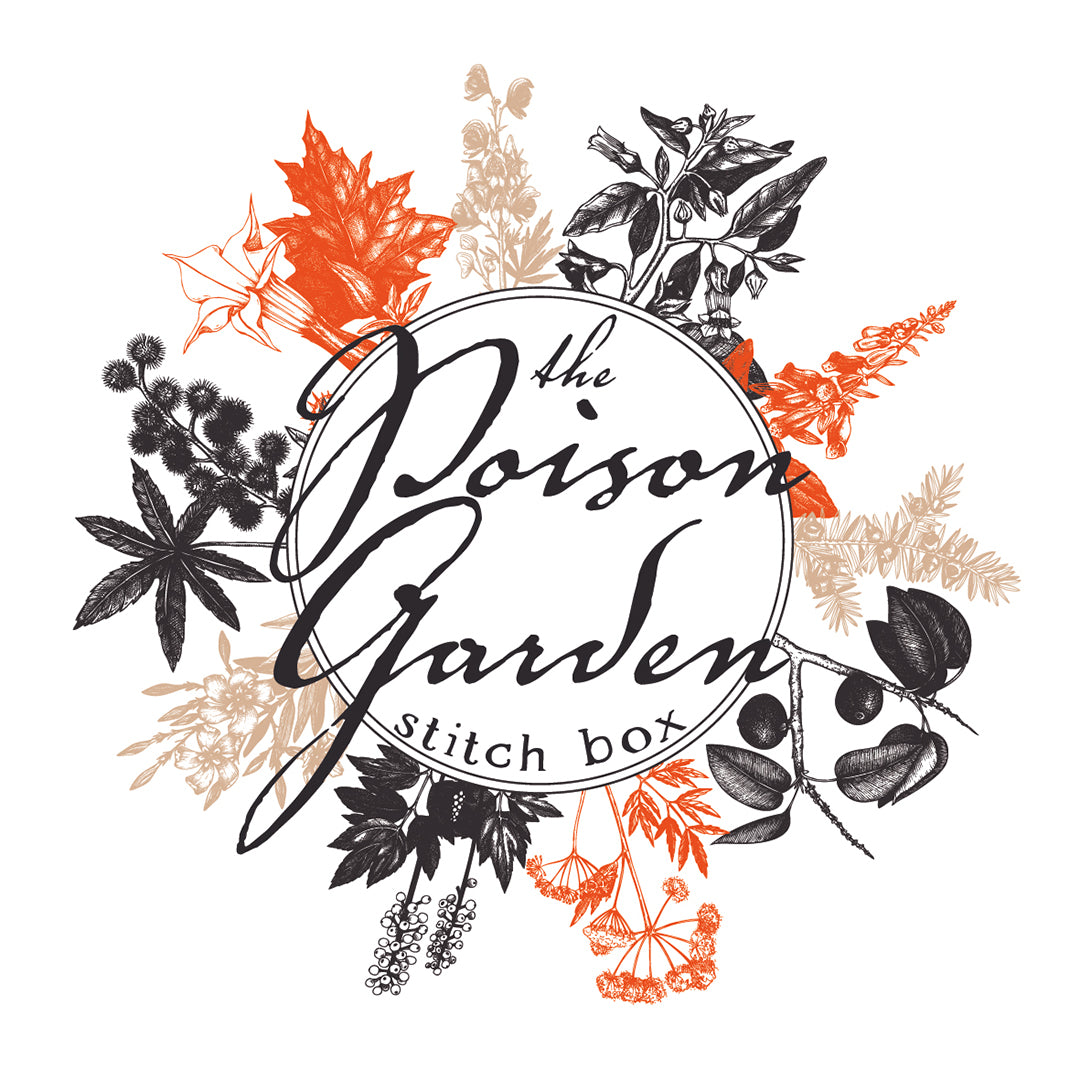 The Poison Garden Stitch Box [LIMITED EDITION]
Sale price
$130.00
Regular price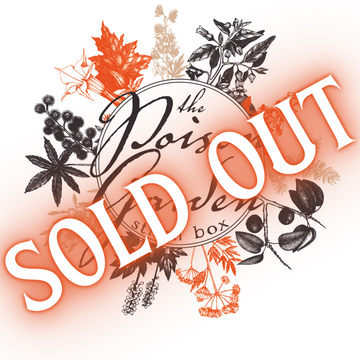 The Poison Garden Stitch Box [LIMITED EDITION]
Sale price
$130.00
Regular price
Product description
Create A Kit
Shipping & Returns
SOLD OUT

"...this lovely woman... had been nourished with poisons from her birth upward, until her whole nature was so imbued with them, that she herself had become the deadliest poison in existence. Poison was her element of life. With that rich perfume of her breath, she blasted the very air. Her love would have been poison!--her embrace death! Is not this a marvellous tale?"
-"Rappaccini's Daughter", Nathaniel Hawthorne
The Poison Garden Stitch Box will include:
A bound booklet featuring 9 exclusive cross stitch patterns by:

The Witchy Stitcher
Tusk & Cardinal
Cobweb & Rose
Foxglove & Crow
Lola Crow Cross Stitch
Mama Witch Cross Stitch
Noctiflora Designs
Stitch Sprout Cross Stitch
Bendy Stitchy Designs

1 piece of exclusive hand-dyed opalescent fabric from The Starlight Stitchery
3 5-yard skeins of hand-dyed cotton embroidery floss from The Starlight Stitchery
a luxury soy wax melt from Foxglove & Rue (Pamela & Amanda's side project)
various dark cottagecore goodies, including stitching notions and other lovely things for you to use
The Poison Garden box's retail value is $170+. This box will ship in early June 2022.
You will have a choice between 14 ct Aida and 32 ct linen for your fabric. A survey will be sent to the email used for your purchase, so please make sure your email is correct! If we don't get a fabric choice answer, you will receive 14 ct Aida by default.
Free shipping for the U.S. only. Shipping to Australia and New Zealand is via UPS only. We unfortunately cannot ship to the UK or the EU at the moment, as the new VAT requirements from both put an undue burden on small businesses like ourselves.
No discounts allowed for box purchases. Limit 1 box per purchase.
Please note: This box will not be restocked!
The box is first-come first-served, so we suggest setting an alarm for the best chance at snagging a box. We also suggest setting up an account on our site and adding your shipping information well ahead of the launch time.⁠

Please note: this box will sell out fast. Everyone will get as fair a chance as we can give you, but it will also depend on circumstances outside of our control, such as website traffic, your own internet connection, and your device.
We ship all packages with tracking via USPS or UPS. Shipping cost is calculated by weight. For more information on shipping, check out our shipping policies page.
Due to copyright issues, we cannot accept returns for cross stitch patterns. If we mistakenly sent you the wrong pattern, please contact us within 3 days of receipt and we will send you a return slip and correct your order.
For other items, please contact us within 3 days of receipt to initiate a return. Get more information on our return policy page.