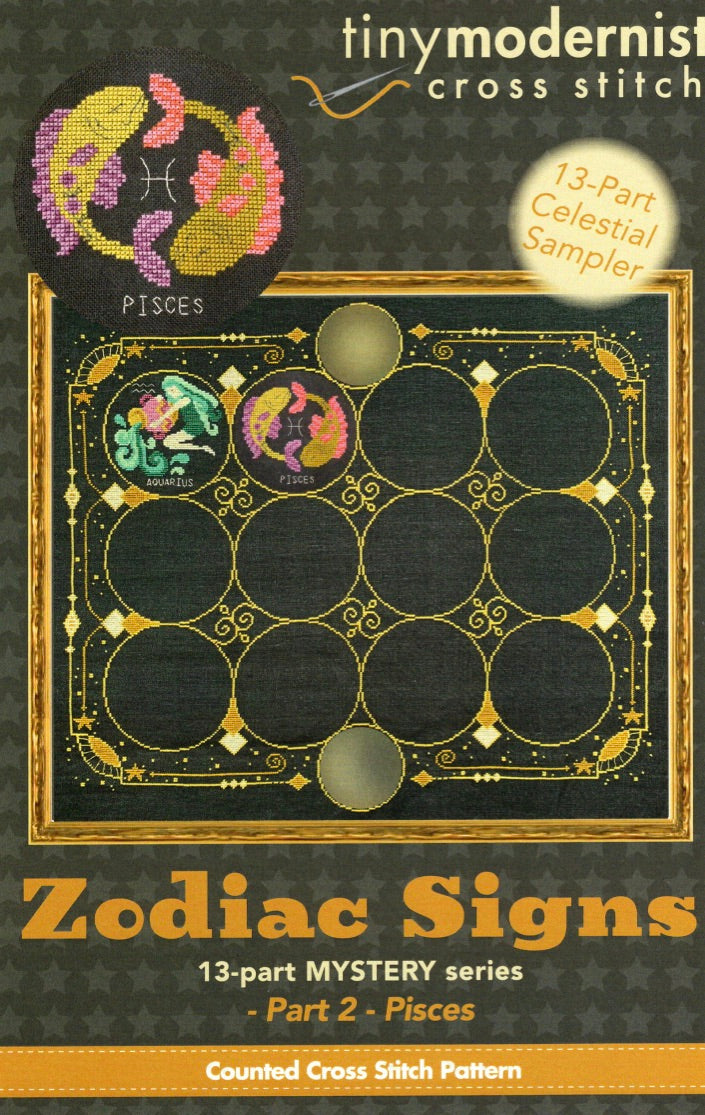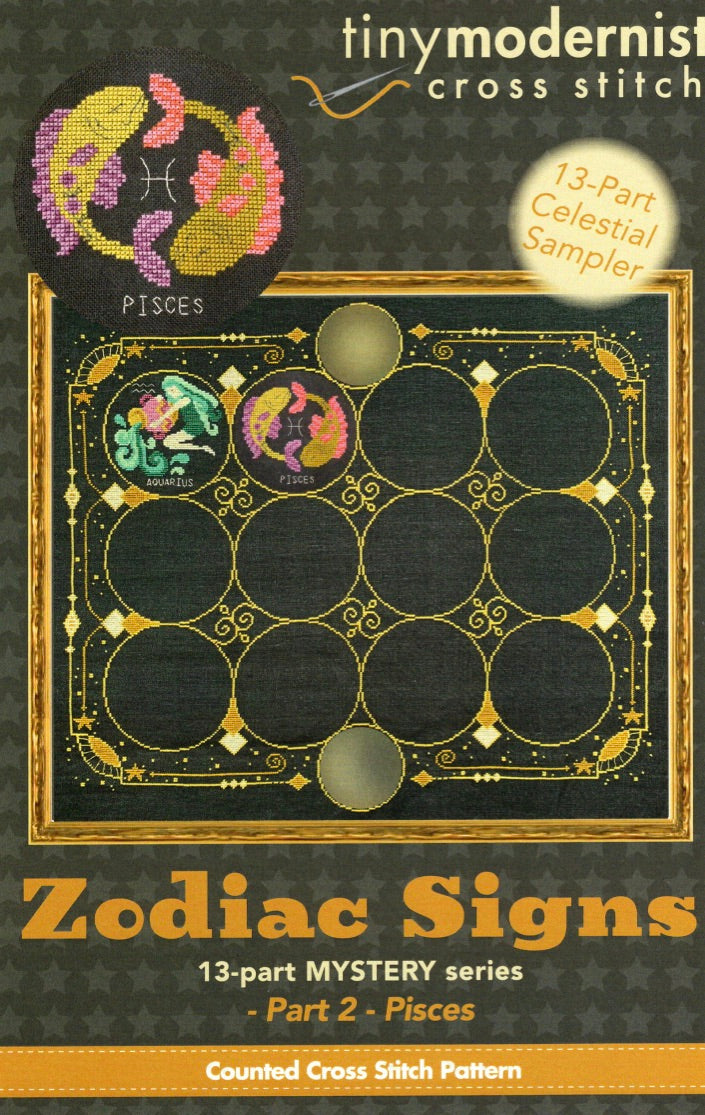 Pisces (Zodiac Signs #2) - Tiny Modernist - Cross Stitch Pattern
Sale price
$3.00
Regular price
$0.00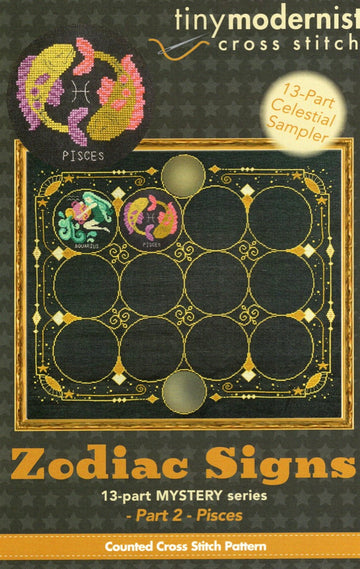 Pisces (Zodiac Signs #2) - Tiny Modernist - Cross Stitch Pattern
Sale price
$3.00
Regular price
$0.00
Product description
Create A Kit
Shipping & Returns
Join Tiny Modernist's Zodiac Signs Mystery Stitch-a-long! The small motifs and 12 zodiac signs will also work individually, so you could stitch & frame them separately if you prefer. 
Recommended Fabric: Linen 32ct - Chalkboard Black**
Recommended Floss: DMC - 834, 832, 894, 893, 3836, 3835
Stitch Count - Each: 65W x 65H
Stitch Count - Full: 303W x 262H

If you choose to stitch them altogether, download the free PDF border layout chart here.
Release schedule:
Part 1: January 1st, 2021 - "Aquarius"
Part 2: February 1st, 2021 - "Pisces"
Part 3: March 1st, 2021 - "Aries"
Part 4: April 1st, 2021 - "Taurus"
Part 5: May 1st, 2021 - "Gemini"
Part 6: June 1st, 2021 - "Cancer"
Part 7: July 1st, 2021 - "Leo"
Part 8: August 1st, 2021 - "Virgo"
Part 9: September 1st, 2021 - "Libra"
Part 10: October 1st, 2021 - "Scorpio"
Part 11: November 1st, 2021 - "Sagittarius
Part 12: December 1st, 2021 - "Capricorn"
Part 13: January 1st, 2022 - 2 surprise motifs
** From the designer: The cover sample is stitched on 32-count linen in "Chalkboard Black". It would also work on black, dark blue, dark purple, chocolate brown, or whatever you like! I don't recommend using light colours, because of all the cream and lighter colors in the border.
We ship all packages with tracking via USPS or UPS. Shipping cost is calculated by weight. For more information on shipping, check out our shipping policies page.
Due to copyright issues, we cannot accept returns for cross stitch patterns. If we mistakenly sent you the wrong pattern, please contact us within 3 days of receipt and we will send you a return slip and correct your order.
For other items, please contact us within 3 days of receipt to initiate a return. Get more information on our return policy page.